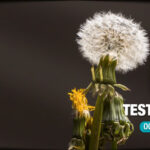 Testimonies – October 12, 2023 – CGMJCI
12 October, 2023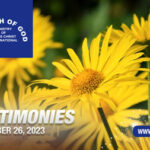 Testimonies – October 26, 2023 – CGMJCI
26 October, 2023
Testimonies – October 19, 2023 – CGMJCI
Testimonies from believers of the CGMJCI around the world.
A believer had spine, knee and feet problems. The Lord promised to heal him and fulfilled his promise during a worship service. (Dubbed)
The Lord saved a sister from taking her own life. (Dubbed)
God delivered a sister from basal cell cancer, and has not allowed it to return. God has also greatly blessed her grandchildren, including giving one of the grandchildren a full scholarship to medical school and a job shortly after at a Harvard University hospital..
Church of God Ministry of Jesus Christ International
https://idmji.org/en